The very best gifts aren't the biggest or most flashy, when it comes to family it truly is the love and thoughtfulness that go into a gift that makes it extra special. With that in mind, we've gathered a list of the 10 best gifts for the whole family. We focused on gifts that allow you to share your family history and spend more quality time together. 
To get your wheels turning, we've sorted them by the family member we think will enjoy them most. But, you know your family best, so gift them to anyone you think will love them. Read along for ideas that'll thrill every family member on your gift list and a few group gifts the whole family will love. 

For your Siblings – Family Tree Poster
Give your brothers and sisters a beautiful art piece that highlights your shared ancestry. When paired with Wood Rails, they'll have new meaningful decor that they can hang right after they unwrap it. 
If you have an Ancestry account, transform your tree into a poster in just a few clicks with our Ancestry Family Tree Poster. If you don't have an Ancestry account, that's not a problem! Simply create a MyCanvas Family Tree Poster for the same beautiful look, when you enter your family data on our site.


For your Kids – Family History Book 
Put all their favorite family memories in one spot! When you connect your Ancestry account, our Family History Books pull in photos and data from all your family members and are 100% customizable, so you can add photos and family stories that your children will cherish. 
For a complete guide to making a Family History Book, watch our tutorial on YouTube by clicking here.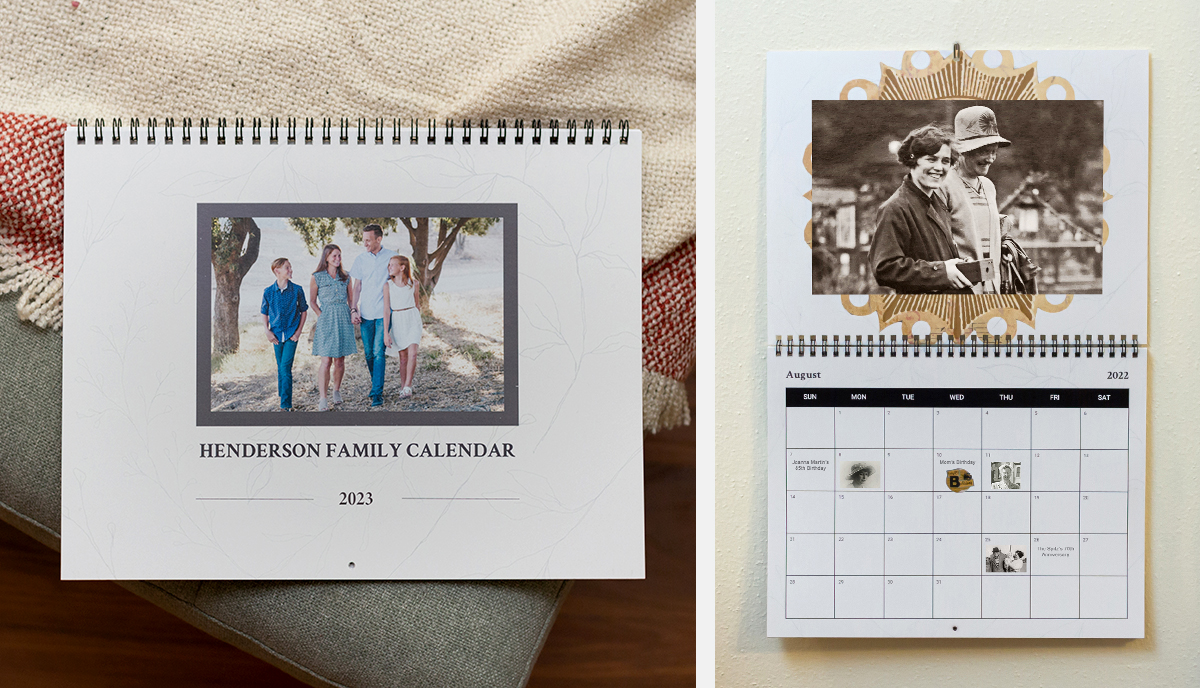 For your Cousins – Family Milestone Calendar
If you have a large family, keeping track of birthdays and anniversaries can be a daunting endeavor. Our Family History Calendar is here to help everyone be sure they don't miss a milestone. 
You can pull dates from our popular holiday bank for basic celebrations, and add in all your important family dates manually or all at once if you have an Ancestry account. For more details, watch this Youtube Tutorial to get started.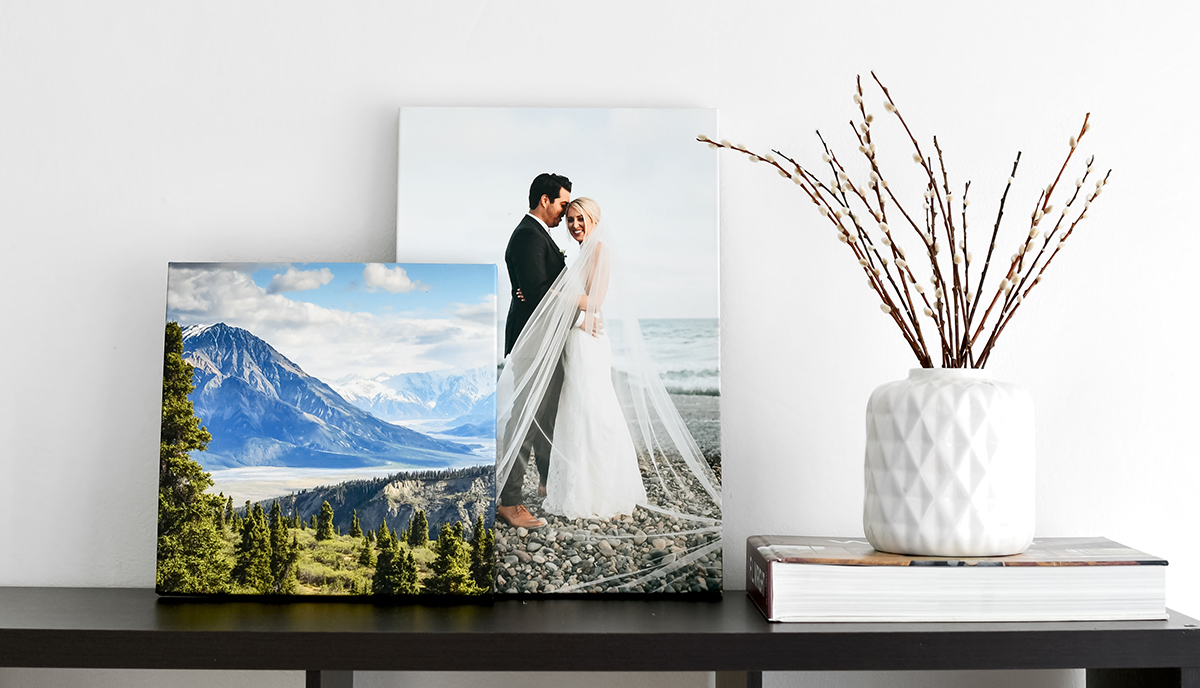 For Your Parents – Gallery Wrapped Canvas
A great way to turn a favorite memory into a gift is to turn a photo into a work of art! Pick your favorite family photo – whether it's the most current with all the grandkids, or a snapshot from that family roadtrip in the 80's that you just will never forget – and transform it into a Gallery Wrapped Canvas.
Our archival quality canvases are made with thick matte canvas for rich colors with no glare. The sturdy wood frame holding your canvas is ready-to-hang right out of the box.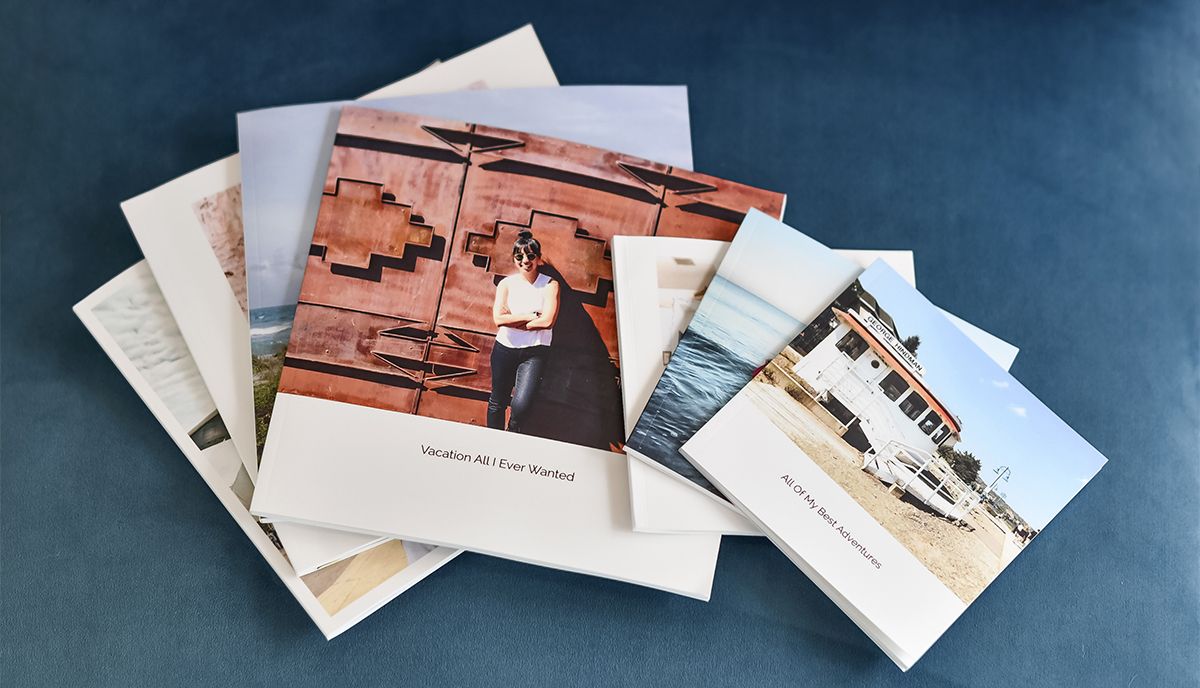 For Your Grandkids – Photo Books
Kids feel like stars when they see themselves and people they love in a book! Gather your favorite family photos and put them in a Photo Book for your grandkids to flip through anytime they are missing having you nearby. It's sure to become the favorite book on their shelf. 
Whether you're preserving old family memories or new ones, your grandkids will be happy to see that their story and their very own family is worth preserving in print.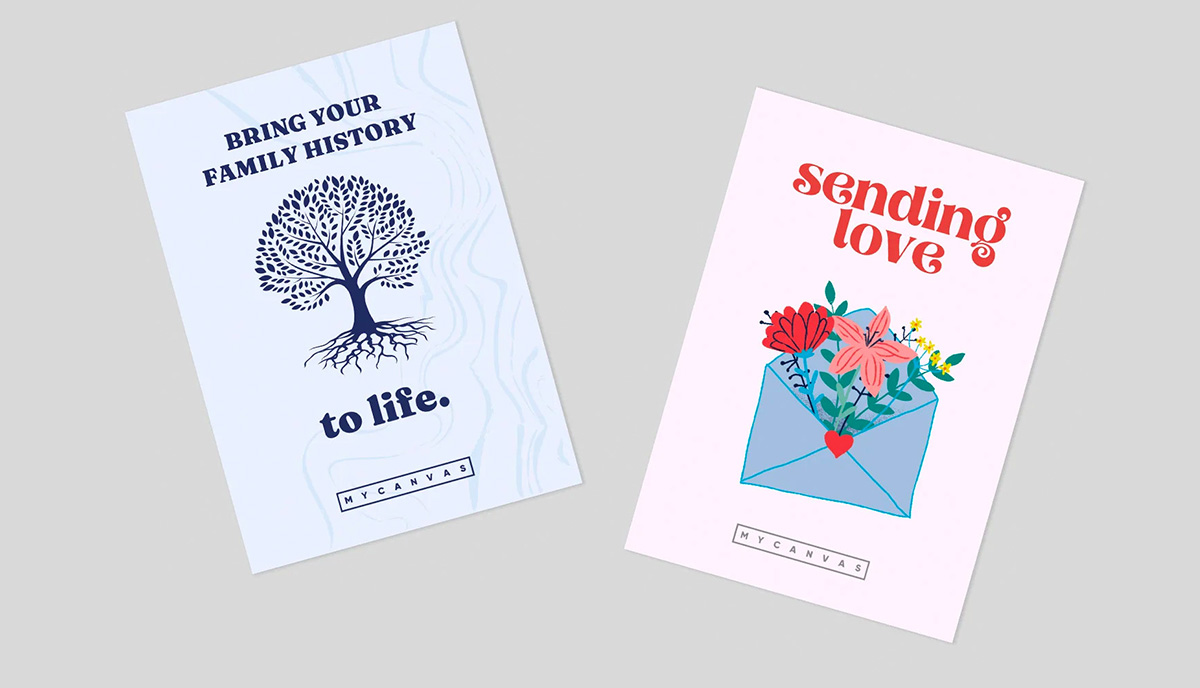 For the Family Genealogist – A MyCanvas Gift Card
If you have family members who are as interested in family history as you are – get them a MyCanvas Gift Card! They are sure to love the thrill of turning all of their research into wall art, books and other keepsakes. 
Choose the amount you want to send and pick a digital card design to send along with it. You'll receive an email with the gift code to print and wrap up for in-person gifting. Or, you can forward the email along if your family member is far afield. 

Gifts For Everyone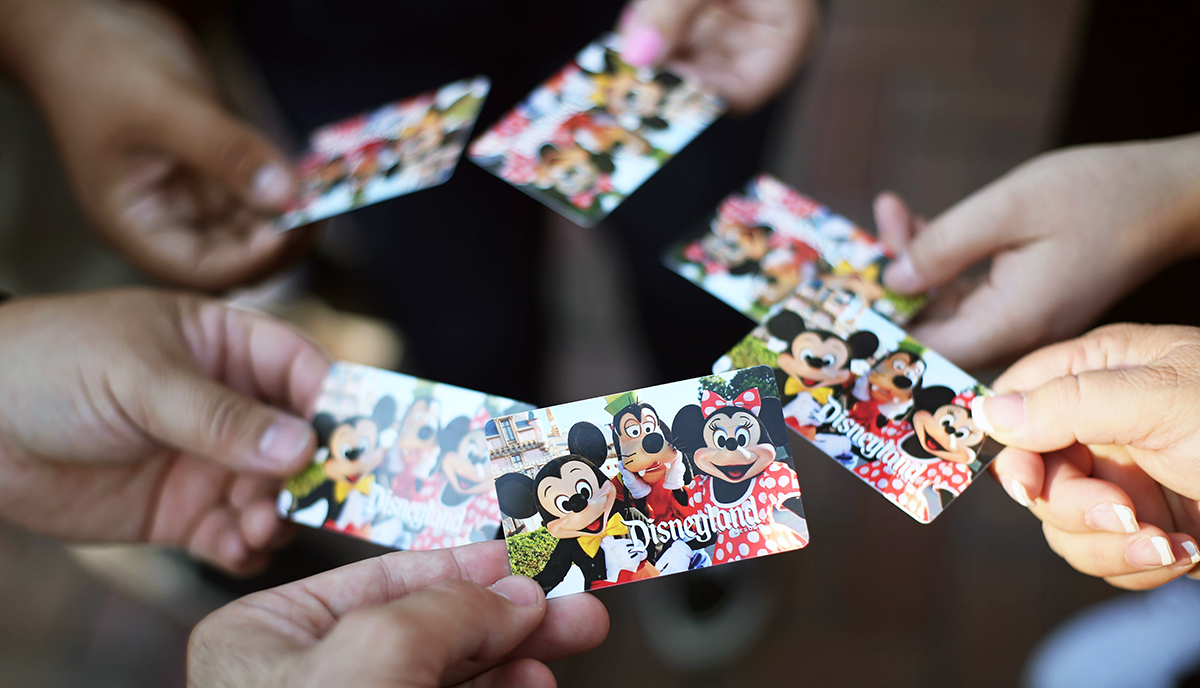 Tickets to an Event
Give your family members the gift of quality time! When you give the gift of an invitation to spend time together, you'll thrill your family twice. Once when they open the gift and again at the time of the event. This gift is great for one family member you want to bond with or for a whole group of folks you want to spend time with. 
It can be as simple as movie theater gift cards with an invitation to go together, or a gift card to their favorite restaurant accompanied by the promise to be their date for the evening. If you really know their taste you can get tickets to a concert they'd love or an amusement park they've been wanting to visit.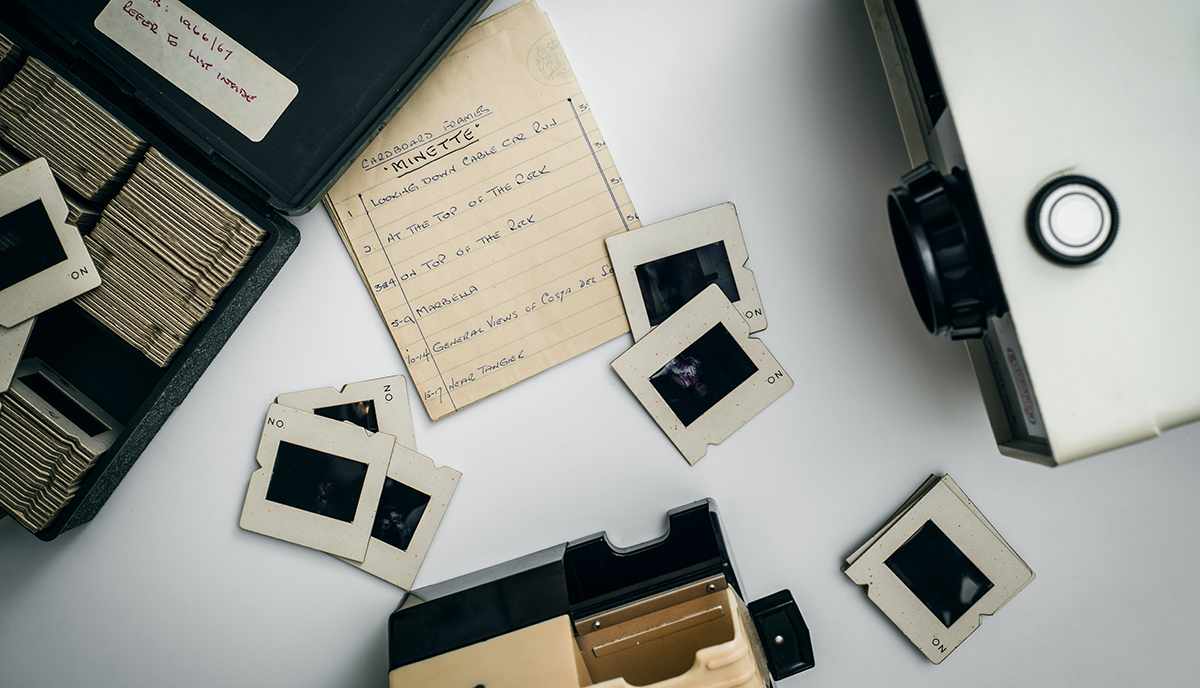 Family Slideshow
Gift your family members an invitation to come to your family slideshow! Pick a weekend afternoon in January where they can come over to hide from the cold, look at old family photos and hear your best stories. If you have boxes of slides (real-live slides!) dig them out. Or, gather your favorite old photo albums to pass around as you tell stories. You can even digitize some photos and use a projector for a high tech slideshow and story time. 
Just provide some popcorn and your family will love the time together and chance to hear tales of the fine folks they came from.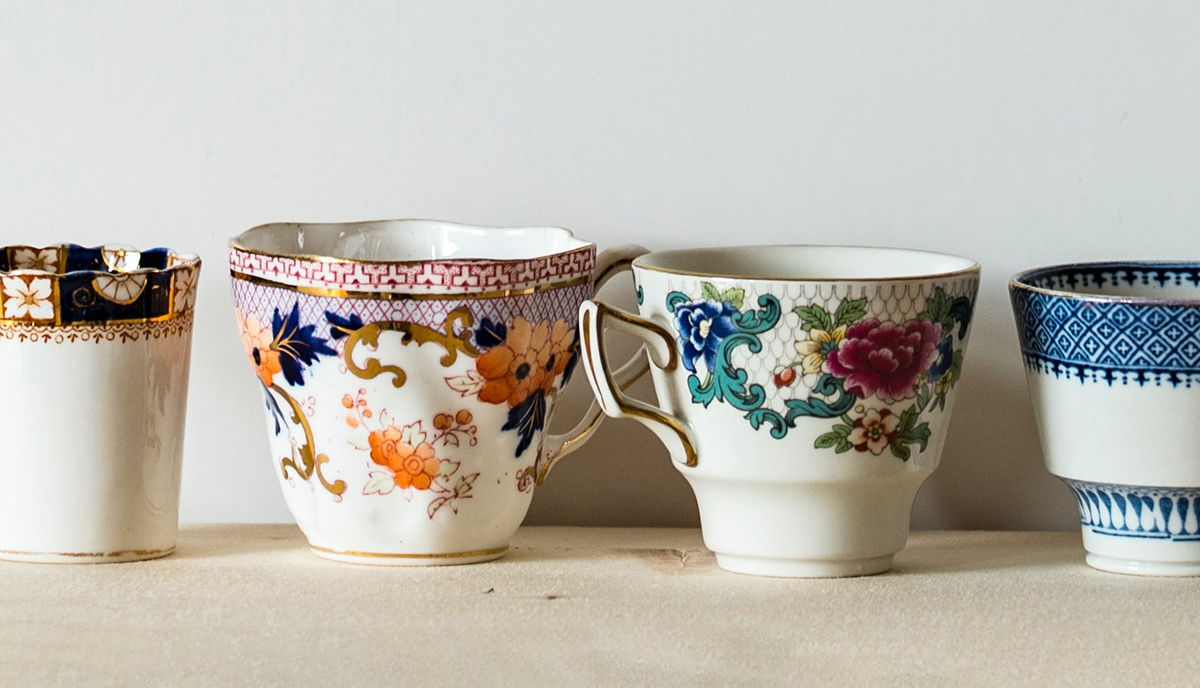 Heirlooms and their Stories
Some of the things you think are cluttering up your home are heirlooms your family will love – especially when accompanied by the stories of where they came from. 
Pass your favorite books along to the family bookworm, with an invitation to have a discussion once they read them. Wrap up your tea cup collection for your granddaughters with a note about where you got them and a recipe for your favorite cookies. Give a piece of heirloom furniture to the family member who just bought their first house. Gifts don't have to be flashy and new to be full of love and meaning. 
Everyone here at MyCanvas wishes you an amazing holiday season! For even more gifting ideas browse our site at MyCanvas.com. If you have any questions at all about starting your first family history project – we're always just an email away: help@mycanvas.com